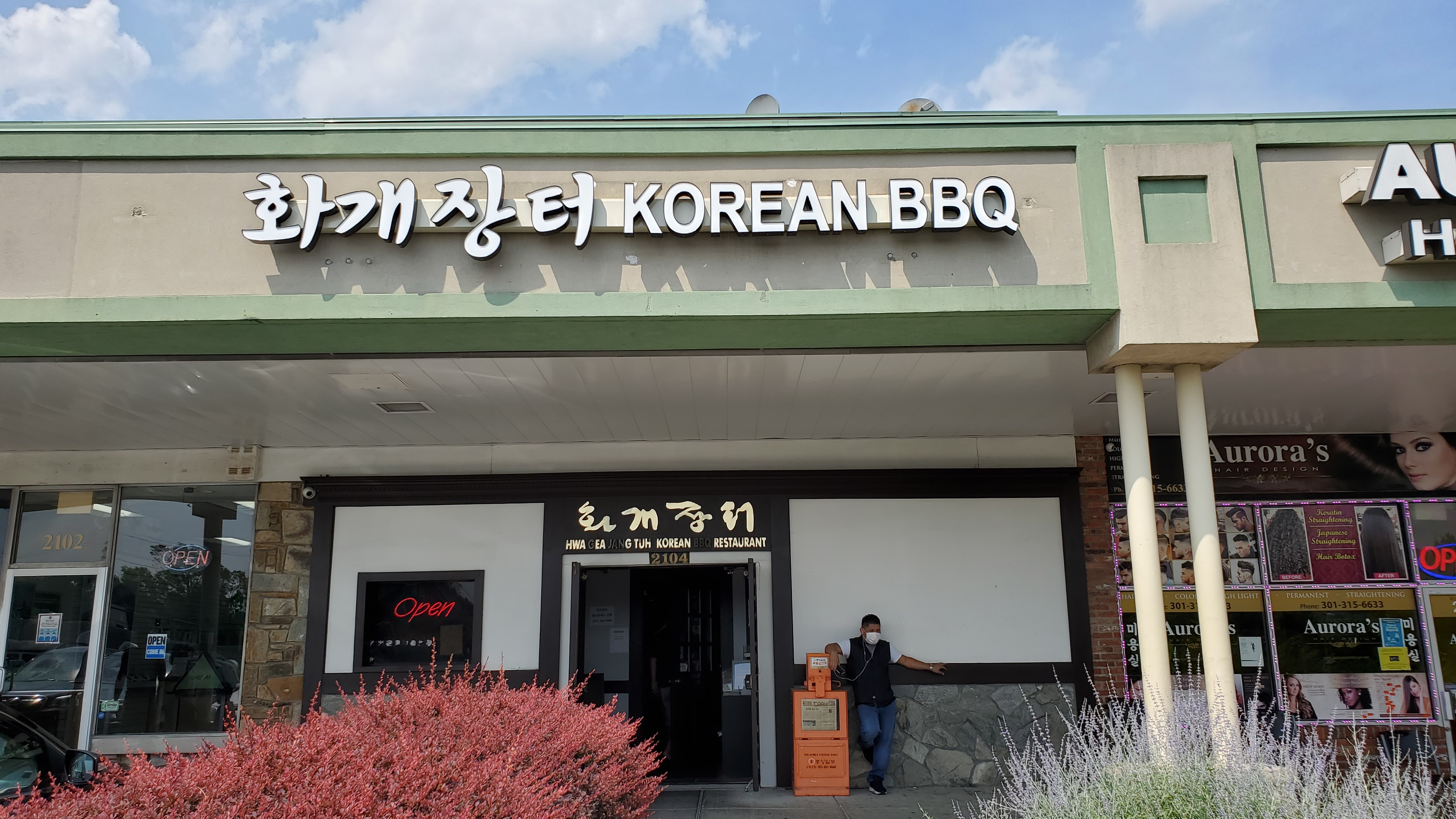 'Hwa Gae Jang Tuh' in Korean means a traditional marketplace that used to be set up on a connecting spot between two towns in premodern Korea.
As a passing point for many merchants and travelers, the marketplace served as a gathering area of various goods and services, including the best food. We took this inspiration when we established our joint in Rockville, MD.
Our vision for the restaurant was to be a meeting place, an intersection, between America and Korea, where people from all backgrounds in our communities can come together and enjoy themselves over some yummy food. That's why our mantra is "Our food was meant for sharing since the beginning."
Sometimes, it just tastes so great that you've got to share. Sharing is what makes Korean dining into such good times. Hwa Gae Jang Tuh never turns away strangers and always welcomes newcomers, who are looking for nourishing food and a resting place before they carry on their ways.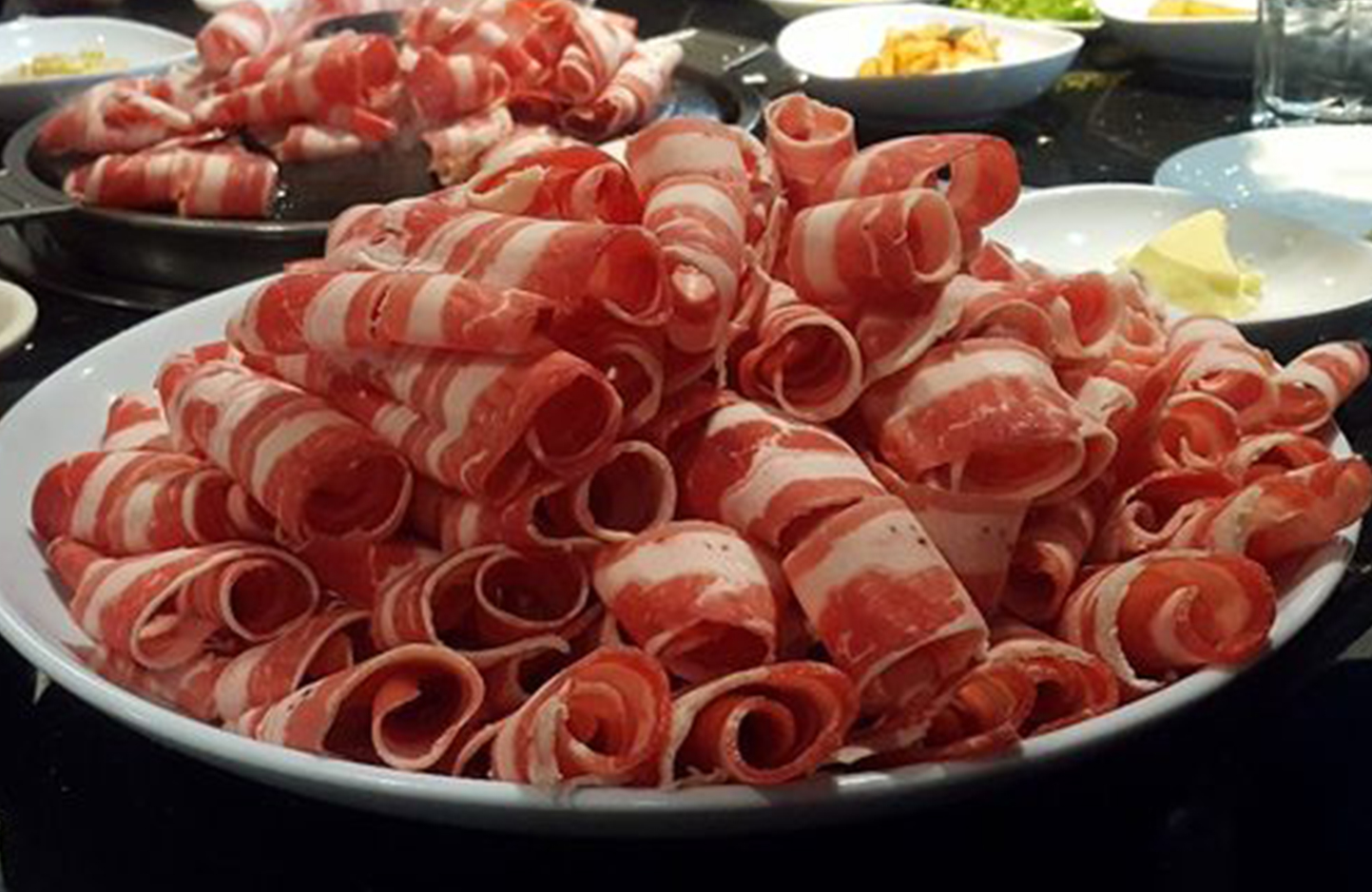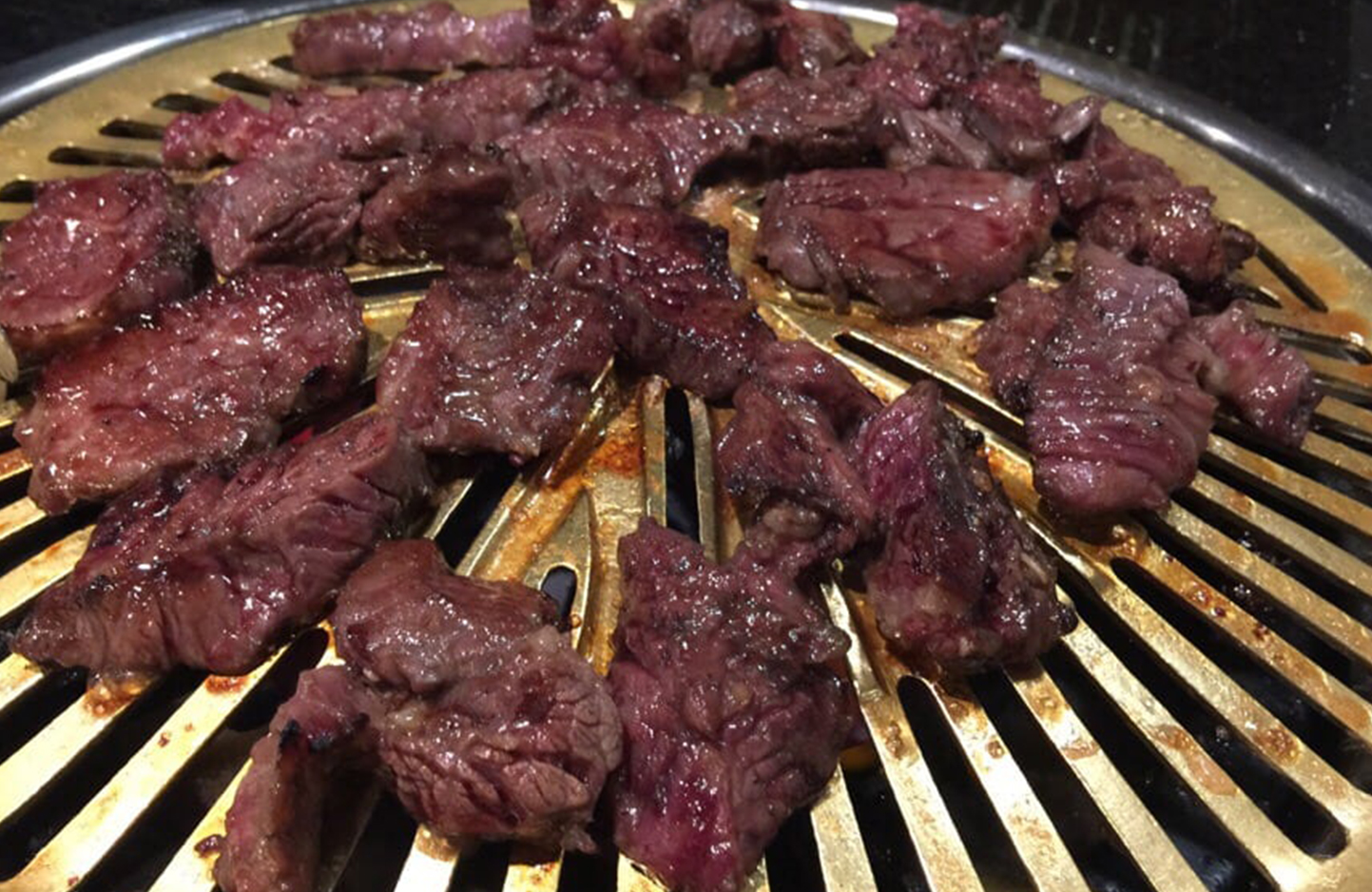 Serving One of the Finest Korean BBQ Right Here in Rockville
We serve a wide range in cuts of fresh meat in beef, pork, and chicken that'll indulge many of the K-BBQ zealots out there. Our classics are bulgogi, marinated short ribs or galbi, and pork belly. If you are not in the mood for meat, then you can also have your choice of our seasoned seafood to be grilled. Whatever barbecue options you decide, they will be cooked and grilled beautifully on our table top grills with its own ventilation pipes. Our generous portions taste even more amazing paired with our house banchans or side dishes.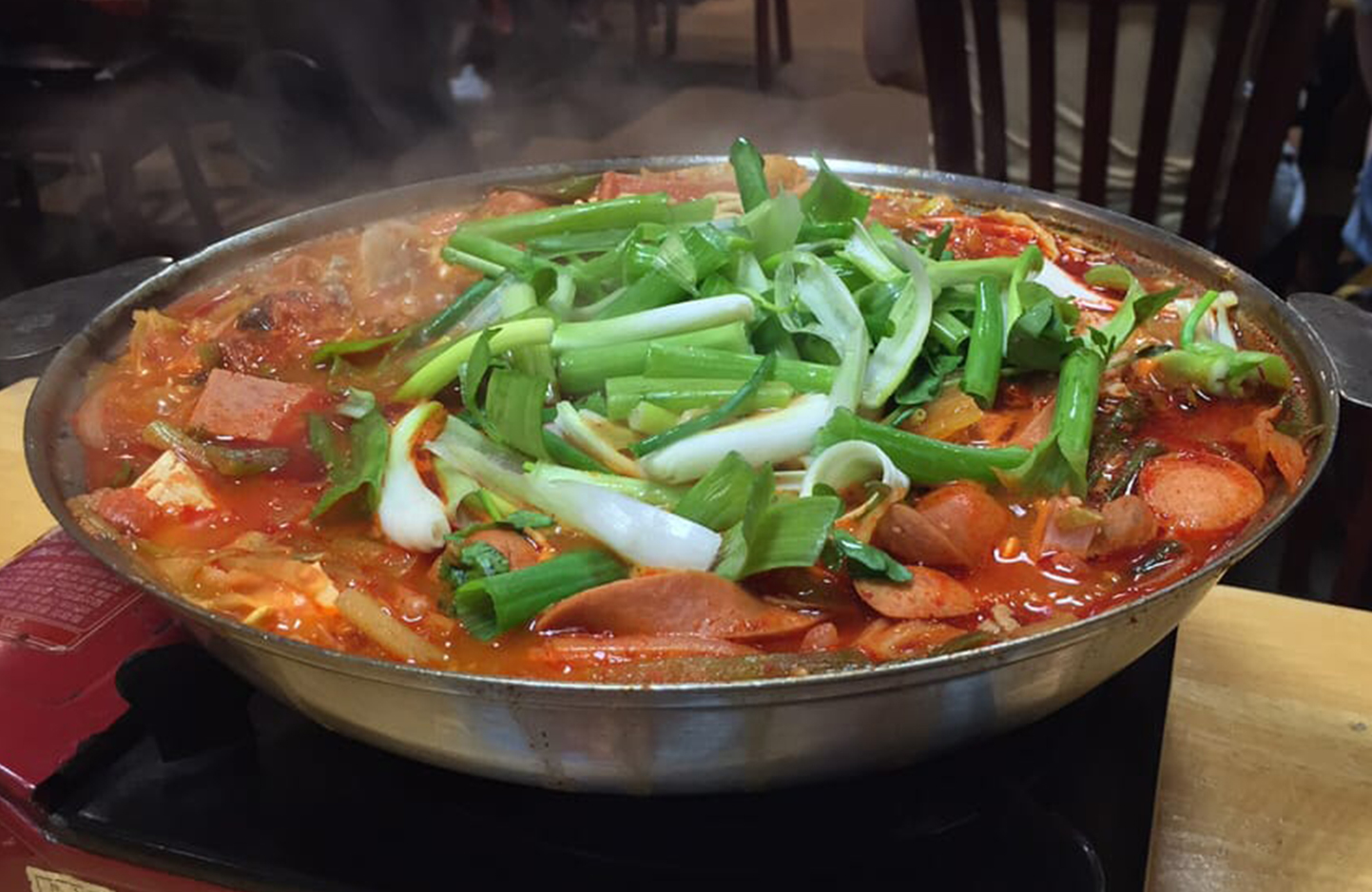 Offering an Excellent Variety of Non-BBQ Dishes
Not craving BBQ? That's totally fine. You can try our signature house specials known for their savory and spicy flavors. We have a number of very popular plates such as hot stone bibimbap, japchae, mandu, cold noodles, fried chicken glazed with sweet and spicy sauce, hot stews, and your all time favorite, seafood pancakes, which have an assortment of different seafoods like octopus, calamari, shrimp and crab. These plates are a part of our lunch specials that are nutritious and hardy meals. They're also great for sharing.
Caring About the Basics… At Hwa Gae Jang Tuh, we pride ourselves on attending to the basic elements of Korean food that make Korean dining so special. Korean cuisine is neither authentic nor tasty if the basics of rice and banchan are not cared for and done correctly. Our rice, a staple in Asian kitchens, is cooked to hold just the right amount of steam and heat so that sweetness of white sticky rice go well with banchans and our main plates. And speaking of banchans, we cannot fully appreciate traditional Korean food without mentioning banchans or side dishes. All of our banchan is made in-house including our kimchi, which we make using finely ground chilli flakes imported from Korea. Other famous banchans you'll find with us are our coleslaw, pickled daikon, and soy sauce potatoes. We serve nice sized portions of our banchans with available refills. Caring to do the basics well and paying attention to the details have earned us praises for our food over the years.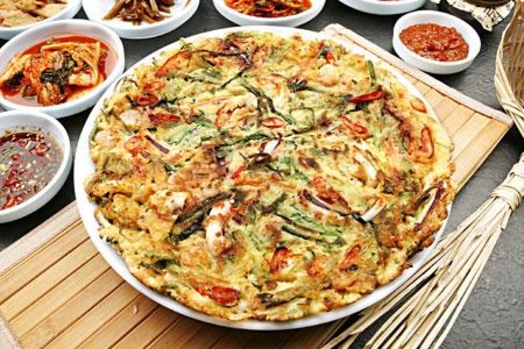 Promising Great Service
We recognize that the perfect dining out experience is impossible without friendly, timely, and accommodating service. This is why our waitresses, waiters, and staff are trained to operate in a clean, cordial, and smooth manner in our dining halls. Our peak times can get very busy but we'll try to make your experience with us at Hwa Gae Jang Tuh as finest as we can. We do process take-outs, so if you want your order to-go, then we can safely pack up your meal for you.
Capturing the Space… In designing our restaurant, our goal was to have a space that reflected our identity. So for our interior, we opted for clean and minimal designs with Korean wooden decor accents to represent the cross between our modern and authentic qualities. Our restaurant specializes in Korean BBQ, therefore our tables have the signature inserted table top grills with ventilation pipes. The overall casual ambience of the place is comfortable for families and large group parties. We have enough table availability to easily seat groups and to host events. Our dining hall room is also adjoined by a bar filled with an eclectic selection of liquor from around the world.